People who are considering or who have already purchased Roku often have a common query. That is, can Roku be jailbroken? Roku users tend to think about jailbreaking the Roku device in order to stream content that is not offered by the Roku.
You cannot jailbreak Roku by traditional methods of jailbreaking. However, you can use alternate methods to stream content from third-party apps on Roku, as explained below.
Whether it is a Roku cable box, Roku stick, or a Roku TV, none can be jailbroken. So far, no method has been discovered to directly jailbreak the Roku devices.
Roku makes use of a custom-made operating system which is known as Roku OS—only selected web developers to have access to this highly secure operating system. To put it another way, it is next to impossible to jailbreak Roku or modify its features and operations.
What is the meaning of jailbreak?
Now you must be wondering what a jailbreak actually is? As the term suggests, jailbreak refers to eliminating the restrictions imposed by the manufacturer of a specific device. When a user manages to jailbreak a device, he is enabled to download any software on it regardless of it being permissible by the manufacturers.
The fundamental purpose of jailbreaking is to expand the device's sources by customizing it to access content from third parties for free. Jailbreaking is usually executed on iOS and Android devices. However, it can be done on other devices as well with similar constraints.
Alternatives methods to unlocking Roku TV
Even though Roku cannot be jailbroken, there are a few alternate methods that can assist you in unlocking your Roku TV. Listed below are 3 effective methods that will enable you to unlock your Roku TV.
How to unlock Roku TV through Plex?
Plex is a common Media server app that can immensely help you in unlocking your Roku TV. Described below are instructions you need to follow in order to unlock your Roku TV using Plex.
Firstly, you need to click the home button on your Roku remote.
Next, scroll down, and you will come across a search option.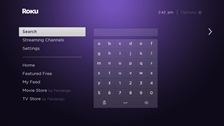 Type Plex in the search bar. Then, select Plex – Stream Free Movies & TV from the list of options that appear on the right side of the screen.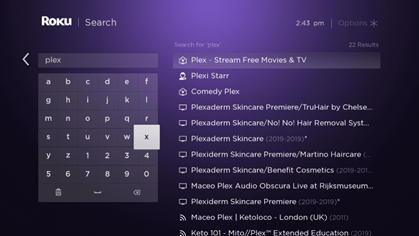 Now, you need to click on Add channel.
You will need to wait for a little while the Plex channel is installed.
After the channel has been completely installed, click OK.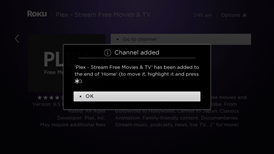 Hover over the Plex app and click on the Options given at the top right-hand corner of the screen.
A prompt will open up and display various options; from that list, choose the Move channel.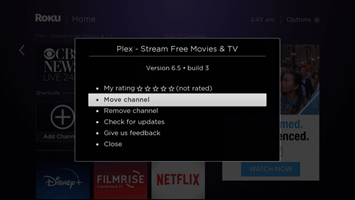 Then, place the Plex app on the front of the app list and click on it to launch it.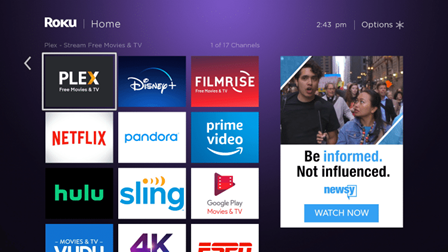 Now from the home screen of the Plex app, choose the sign-in option.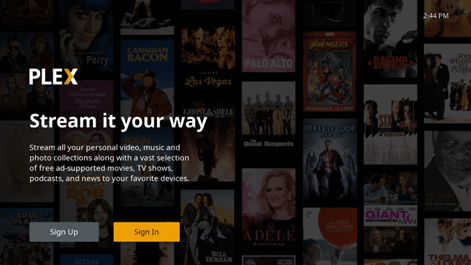 Your screen will view an activation code; note that down.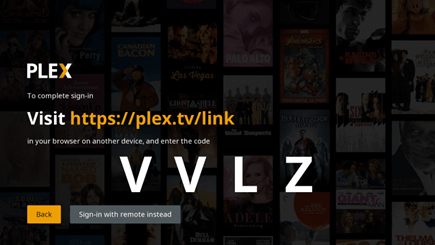 Now, launch your browser (on any device) and enter the provided authorization code. Then click on the link.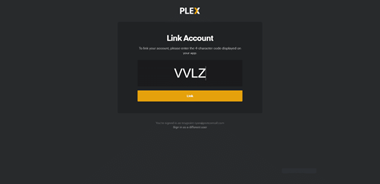 After you have entered the correct activation code, your screen will display a message that says Account Linked.
After you have managed to link your account, return back to the Plex home screen on Roku and choose your preferred server.
Now your screen will be displaying various options for customization. Customize navigation as you wish and then press finish.
Now choose your Plex media server, and search for movies that you look forward to watching.
Making use of the Plex app is no doubt one of the simplest methods to unlock your Roku TV. You just need to follow a few instructions, and you are good to go!
How to unlock Roku TV by Screen mirroring?
In case the idea of unlocking your Roku TV by installing a separate app does not appease you, we have another simple yet effective method.
Screen mirroring is available on PC, iOS, and Android. Follow the steps given below in order to unlock your Roku TV by screen mirroring through your PC:
Firstly, enter the main menu of your Roku device and click Settings.
From the Settings, choose System., and then Screen mirroring.
Then click on the Screen mirroring mode, and select Prompt.
Now you need to switch on your PC and go into Settings. From Settings, click on the Devices.
Then, select Add Bluetooth or other devices.
After that, choose Wireless display or dock from the options.
Add a device option that will show all your available devices. Choose your Roku device.
Once your Roku device has successfully connected, click on Done.
After you have linked your Roku device to your PC, return back to your Roku device and click Allow when prompted "would you like to cast video to your TV.".
Now that you have followed the step-by-step guide mentioned above, your Roku device will screen mirror your PC. In this way, you can enjoy any content you want on your Roku TV. We do admit this process is a bit time taking; however, it is much easier as compared to installing the Plex app.
How to unlock your Roku TV using Kodi?
Kodi is an open-source media software that can be downloaded on almost every platform and device. By using Kodi, you can install various apps and add-ons that will enable you to stream content without having to actually jailbreak your Roku TV.
You must know that your Roku device will not allow you to side-load Kodi. However, you can still use Kodi by installing it on your PC and then screen mirroring the PC to your Roku TV.
Install Kodi on your PC.
After you have managed to install the Kodi app, screen mirror your PC to your Roku device (screen mirroring guide is mentioned above).
Now you can stream anything of your choice on your Roku TV through Kodi.
Concluding my thoughts on jailbreaking Roku TV!
Jailbreaking Roku queries trend the most among Roku users. However, it is not possible to jailbreak Roku traditionally. But as explained above, you can utilize other alternate methods to access third-party content for free on Roku. Go through our guide above to find out how to do it exactly. I hope there are no queries left unresolved after going through the above article!